Improve operational efficiency
with our fully integrated Production & Warehouse Management System
Discover what TransLution™ and SYSPRO could do for your business
Trusted By Manufacturers Globally
North America
Uk & Europe
Africa
Australia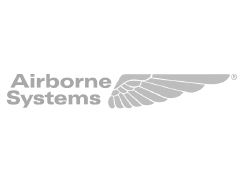 "TransLution™ has transformed our business. Our ROI for the cost of TransLution™ is less than one year, not counting the benefits for Residential Appliances, Accounting and Admin."
Jim Kramer, Middleby
Resolve your production problems immediately with real-time access to actual data at each stage in the production process.
Designed around an understanding of integration. Immediate and direct data collection from the shop floor
Extend your management system to integrate seamlessly with hardware and other devices.
Ready to see what TransLution™ Software and SYSPRO can do for your business?
Select Hardware is one of the UK's leading suppliers of premium hardware, providing customers with a choice of over 3000 products. Select recently elected to appoint K3 SYSPRO to implement TransLution Software to improve warehousing operations.
Starwest Botanicals is one of the largest suppliers of organic herbs in the United States, with over 150,000 sq. ft. of modern warehouse and production space and over one million pounds of herbs and spices in stock. Starwest Botanicals is poised to continue their rapid growth and chose TransLution to support them in their growth objectives by replacing their manual paper-based data capture.
BrandVia, a USA-based brand engagement company who supplies branded merchandise, corporate gifts, corporate swag, and more, selected TransLution as their implementation partner for the implementation of a scanning system to manage their warehouse.
Altron is a leading global telecommunications company, providing a range of communication and electronic services and products. One of Atron's primary divisions, Altech Card Solutions (ACS), manages the maintenance and repair of bank credit card payment terminals, with an average of 6000 repairs completed every month.
The multiple parts and labour involved in the repairs process presented a unique challenge for ACS, specifically when creating and quoting on jobs and managing stock of parts for repairs. For this reason, TransLution was employed to implement an automation solution to assist in managing the entire repairs process.
Speed and accurate turnaround are vital in the high volume manufacture of food and perishable goods. Production processes need to be accurate and efficient in order to punctually produce and dispatch the quantities required.
For LANCEWOOD®, one of South Africa's largest cheese and dairy producers, speed and accuracy were major challenges in their manufacturing process. Manual processing of data frequently put production days behind schedule. Aiming to double production in the future, LANCEWOOD® needed to address these issues through a more automated solution.