Find a TransLution Software Reseller and Implementation Partner near you.
The Syllogist Group
Reseller & Implementation Partner
The Syllogist Group was started in 1998 as an answer to an ongoing need for strong Enterprise Resource Planning consultants. Located in the greater Atlanta area, The Syllogist Group has grown from humble beginnings. Starting off with a staff of only two consultants, to now employing administrators, business engineers, Senior and Junior level consultants as well as a fully-manned help desk staff and sales representatives; The Syllogist Group is a company of impeccable ethics and standards. We continue to grow each and every day with a passion for excellent customer service and software that has a track record for ease of use and amazing functionality.
SHEA Global
Reseller & Implementation Partner
SHEA Global is a strategic software and technology partner in end-to-end business transformation and ongoing optimization. The company offers business intelligence and analytics, enterprise, and infrastructure software, working with organizations to optimize their business. By integrating ERP, business intelligence, analytics, Microsoft Office 365 and Microsoft Azure cloud solutions in mid-market organizations, the company builds smarter, leaner, more profitable businesses
SHEA Global's headquarters is in Richmond Hill, Ontario but serves clients globally in Canada, USA, UK, Philippines and India. SHEA business consultants provide expertise across a range of industries, including: Food Processing, Industrial Equipment, Entertainment, Human Resources, Sales & Marketing, IT, Finance and more….
SHEA Global aims to take your business to the next level to help you achieve operational excellence. Through our experience and tested methodology, SHEA works with you to make your Business Better.  
CSI Technologies
Reseller & Implementation Partner
CSI Technologies focuses on SYSPRO enterprise software. CSI Technologies was founded in 1991 in Texas with the goal of helping companies streamline their operational and financial needs in striving to become world class distribution and manufacturing companies. Our focus was on ERP software that would be easy to implement, simple to maintain and have predictable costs of ownership. We also wanted the ability to adapt to our customer's rapidly changing needs. This dream has evolved into an all-consuming passion where talented individuals work to advance the goal of making complex issues simple. 
K3 SYSPRO
Reseller & Implementation Partner
K3 Syspro has a single focus – to develop and deliver excellent ERP solutions for small and medium-sized manufacturing and distribution companies, so they can improve the performance of their businesses. Based in Manchester, K3 Syspro is part of the multi-million pound K3 Business Technology Group.
PLC listed on the London Stock Exchange, K3 BTG has a 30-year history delivering market-leading ERP solutions to the UK manufacturing sector.
Afrisoft Africa
Reseller & Implementation Partner
Afrisoft was founded in 1998 to serve the specialised needs of agribusiness, manufacturing, warehousing, and distribution companies. Our objective is to provide practical technology products that deliver competitive advantage to our customers, while providing improvements in their operating efficiency and stock control to deliver significant cost savings.
We pride ourselves on our understanding of the unique operational and stock movement processes in our customers' business as well as the financial management and control issues. The knowledge, commitment and depth of experience of Afrisoft's employees enables us to tailor effective solutions designed to add maximum value to your business.
The Afrisoft team includes software developers, business consultants, and system implementation and customer support specialists working together to ensure great results.
RSASoft
Reseller & Implementation Partner
RSA Software Enterprise Solutions is tightly-knit company, passionate about providing software that changes a business for the better. The company was established by owner Eduard le Roux in recent years. Since then the company has accrued many friends around Southern Africa, with a touch of personality and professionalism.
Our philosophy: success is not a destination, it's an on-going journey and that is why we encourage our clients to start small and then grow their business with the use of technology over time.
That gives them time to learn the new technologies and processes while we learn more about their business. This approach is based on the Agile and Continuous Improvement philosophies and greatly reduces the risk of project failures.
Blinc Solutions
Reseller & Implementation Partner
Blinc Solutions is a software solutions and consulting services organisation, assisting their clients in manufacturing, warehousing and distribution to effectively manage their stock and data.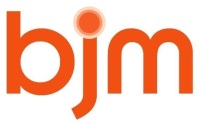 BJM Business Solutions
Reseller & Implementation Partner
BJM Business Solutions is a Business Solutions Provider in the Syspro ERP market in Australia. It has been founded on more than 21 years of experience in support, consulting customisation and implementation of the SYSPRO suite of products.
​At BJM we pride ourselves on providing highly skilled, ethical and customer focused services through our friendly, very experienced and professional team. We strive to build long-term, mutually beneficial partnership with all our customers, ensuring great value add and business improvements.