Improve operational efficiency
with our fully integrated Production & Warehouse Management System
Discover what TransLution™ could do for your business
Trusted By Manufacturers Globally
North America
Uk & Europe
Africa
Australia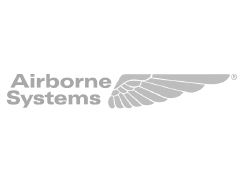 The TransLution™ System has made a huge impact on our planning. Before, it took us 3-5 days to update our plan in Excel. Now all of the stock data and figures are pulled into the spreadsheet automatically and it only takes us three hours.
Sakkie Smuts, Lancewood
Resolve your production problems immediately with real-time access to actual data at each stage in the production process.
Designed around an understanding of integration. Immediate and direct data collection from the shop floor
Extend your management system to integrate seamlessly with hardware and other devices.
Ready to see what TransLution™ Software can do for your business?
TransLution Software was selected by Ambassador Foods to assist in improving stock accuracy and facilitate their stock management processes. Ambassador Foods is a Libstar company and one of over 15 companies in the group using TransLution.
TransLution EazyTouch works on touchscreen devices, with screens that are configured to include only those operations relevant to each process, including buttons to print labels, view picking orders, stock count data or reveal production instructions. Learn how TransLution EazyTouch works and what it can do in this handy how-to video.
New Concept Mining, an international supplier of underground mine support technology, is a long-time user of TransLution Software. The company recently extended its usage of TransLution to use the offline scanning functionality to manage their service exchange program.